United Way of Northwest Florida fights for the financial stability of every person in Bay, Calhoun, Gulf, Holmes, Jackson, and Washington counties.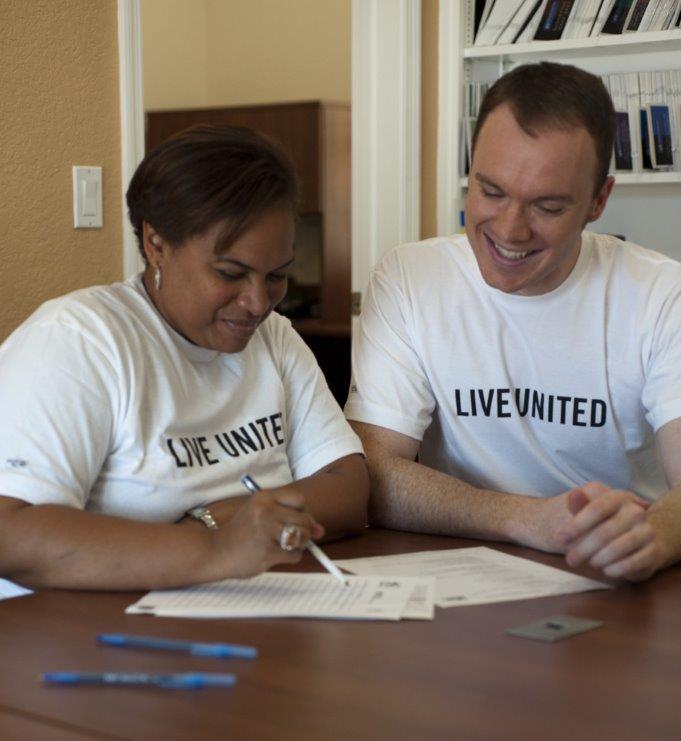 For some, being financially stable means having enough money to pay bills on time.  Others may need an extra bag of food from a food pantry each month to feed their family.  For another family, it might mean having a consistent roof over their heads, or dependable transportation.  Our impact in Financial Stability is focused on making sure families, individuals, veterans, and seniors have the support they need to become self-sufficient and stable.  This past year we helped over 40,000 households meet their goals.
About Dollar $mart
Dollar $mart is a community coalition of companies, agencies, government, educational, non-profit, and other organizations.  We're focused on proactively increasing the prosperity of our community by increasing the prosperity of each of our citizens.
Purpose
To provide financial educational resources, training, and tools to empower underprivileged individuals living in Bay County and the surrounding communities to build and maintain healthy financial lifestyles.
Services We Offer
Financial Educational Awareness through training to individuals who receive free tax service through the VITA program.
Financial education to underprivileged individuals and families using the Money Smart curriculum.
VITA (Volunteer Income Tax Assistance) from January – April every year
Short and Long Term Goals
To work with local middle and high schools to incorporate financial literacy awareness into their teaching plans.
To Partner with nonprofit organizations to bring financial awareness to those individuals who benefit from their services.
To build healthy families through financial education to bring about social change within Bay and surrounding counties.
To provide ongoing training resources and one on one support where low to moderate-income individuals can for financial education and understanding.
Results
Our Coalition tax sites have helped more than 3,000 families file their federal tax returns, resulting in more than $3,600,00.00 returning to our community in the form of Earned Income Tax Credit.  Our clients have also saved more than $375,000 in tax preparation fees and Refund Anticipation Loan fees and interest.
Through financial education, our clients will truly have a stronger foundation heading into the new year when it comes to their financial stability. Individuals that work with the Dollar $mart counselors and take the classes will be able to manage their checking and savings accounts better and pay their bills on time more often than before they came to us.
Corporate Partners:  
A.D. Harris Learning Village, BB&T Bank, Career Source, iHeartMedia, Copy Products,  Florida State University, Gulf Coast State College, Hancock Bank, Internal Revenue Service, Publix, Regions Bank, Sonny's BBQ, SunTrust Bank, The News Herald, Walmart, Wells Fargo Bank, WJHG News Channel 7, WMBB News Channel 13, Womens Club of Panama City, UF/IFAS Extension.
Non-Profit Agency Partners: 
Bay County Council on Aging-RSVP, Catholic Charities, Family Service Agency
For any other income-related question or need of service, you can visit: www211nwfl.org or call and speak to an information and referral specialist at 211 or 850-215-6611.
Click here FOR OUR VITA (Volunteer Income Tax Assistance) PROGRAM.